This quiet interesting project's main idea is to motivate people to lose weight, switch to healthier diet, move more and generally live healthier lives. For many people is losing weight and better condition pretty good motivation, but somehow still not enough. It gets even harder if you see no or very small progress towards your goal. HealthyWage tries to motivate people more. It's some form of team competition with attractive prize for the winners but individuals can compete and win something, too.
What is a big plus of being in a team?
People compete in teams of five. This fact is supposed to encourage them to help each other not to give up. If one member of team starts losing their motivation others are here to encourage him/her to hold on. When you work in a team, you don't want to let others lose too just because you wasn't able to make something. It's not only your failure but failure of all the members of the particular team. You don't want them to be mad at you because of it.
You are not only one on this way. With your team you can go skiing, roller-skating or running together, you can organize small competition among members of your team. You can have some fun playing team sports like soccer, basketball, volleyball… I know, five people is not enough. Just invite your friends, partners or even your kids.
Back to the internal competition I mentioned. This helps people achieve their own goals, too. Everyone can pick their own goal (run for 10 minutes without pause, run 1km (0,62 miles) in 4 minutes, lift up 20 kilograms (44 pounds) more on bench then you was able in the beginning) and you can compete for who will achieve them first.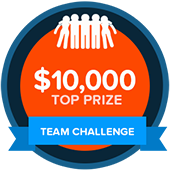 On the other hand there's nothing wrong with losing weight on your own
Some people just don't like working in teams and there's nothing wrong with it. Neither is it a reason to not motivate them by a financial reward. On the HealthyWage website you can find their motivating stories proving that you can lose 50kg (110 lbs) or even more within one year and win a nice pack of money for it.
Who can participate? How to sign up for this "competition"?
People from US, UK, Canada, Mexico, Latin America Australia, and most of Europe and Asia can participate. If you are participating through an employer, such as Halliburton, you are generally allowed to participate regardless of your location in the world. Unless you are participating through your employer, you may not participate if you are a resident of North Korea, Iran, Syria, Iraq, Saudi Arabia, Burma, Yemen, Afghanistan, Libya, Sudan and others.
This is mostly for members of companies but everyone can participate. If your employer is not involved, you can select an "independent" option in form where you are asked the name of your company. You can weather sign up as a team of five or you can be matched with a team if you are not in any. Or you can sign up as an individual. Team must consist of exactly five people. You can sign up on the official HealthyWage site www.healthywage.com

The participation takes three months. The entrance fee is 25 dollars monthly (if you are signing up as an individual) or $23.33/month ( $70 for 3 months) if you're participating through a company. You can pay this monthly or all at once. In case you pay monthly you pay every 30th day so it so it doesn't have to be 13th every month. It could be 13th February and then 15th march.
What can you win?
First of all you win better health. You win great habits such as drinking enough water, regular exercise. When it comes to money current prize for winners is 10 000$. In one team, there are 5 people and it´s not hard at all to divide 10 000 by 5. There are 2000 bucks waiting for every member of the best team. Or you can decide to go to vacation together and then divide the rest.
For individuals there is a calculator on the website which is created to calculate your prize. There are questions such as how much do you weight, how tall you are, how much you are willing to bet monthly. According to this you will receive an e-mail containing your potential prize if you sign up. Latest winners won several thousands of dollars.
There is also a possibility to win your entrance fee back in case you maintained the weight. 6 months after your participation you can weight in again to prove it.
How can I win?
This is really simple. The team which loses the most % of weight wins. If you are an individual, you win when you achieve your goal(s).
Is there anything/anyone from HealthyWage to help me?
Of course. There is a support team you can turn on with any question. Then there is a HealthyWage app available for the iOS as well as for the android. It's similar to other apps helping lose the weight. You can create a diet plan, record your progress, plan your workouts…
Want more information?
They are available for anyone with an internet connection on the official website www.healthywage.com. Also the rules are described in detail. If you want to participate, make sure to read them all and read them properly.
There are also many motivating stories about people who have already tried it and don't regret anything. They got into shape, became living healthier lifestyles, achieved their goals, feel better and made good money for it. Doesn't it sound as a really good dream?
Related articles: