Everyone wants to save more money. Or perhaps, I should say we are all constantly finding ways to spend less money. That's clear enough. Unfortunately, what's not common knowledge among the people is how to cut back on spending to be able to save up some money.
You see, the critical steps to spending less are quite simple and straightforward. You'd be surprised at how you let valuable money leave your pocket through what seems like tiny untracked spending. When you're able to save a few bucks over here, and another over there, then they'll all add up.
We're a generation of lavish spenders, and we seem to find joy in buying ourselves expensive items that are largely unneedful. We subject ourselves to living paycheck-to-paycheck, paying off horrendous interests or debts, and buying over-priced non-essential goods. And when the bills start coming in, and it does look like we may never be able to offset them, one question that comes to the mind of many is "how do I pay these bills?"
There's only one answer to such question, and it's that you start SPENDING LESS.
So if you're willing to explore new ways to cut on your spending and start saving more money, sit back, relax and read this fantastic money-saving compilation. You'd always have yourself to thank – and maybe us, too. 🙂
#1 Set Up A Savings Account In Different Banks
You know what they say about "out of sight being out of mind."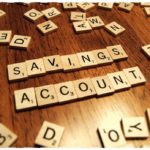 Having a savings account at different banks other the one where your checking account is domiciled will significantly reduce the temptation of withdrawing from your savings account to your checking account. A savings account in another bank also means that you'd have to wait for up to two business days before your funds get cleared if you try to move from your savings account to your checking account. So it's always difficult to touch the funds in your savings account when it'd domiciled in another bank.
#2 Try Out A Cash Diet
What's a cash diet?
It means deciding to spend only cash for a specified period – usually short term.This cash diet exercise may not be practical for a long time, but it's always a way to deal with your spending cravings. So how do you go about it? Suppose you spend an average $400 in a month for your essentials, e.g., food, transportation, and entertainment. Every week, get a $100 cash to spend. You must be disciplined so as not to exceed the amount.
#3 Buy A Bento Box Or A Mason Jar To Bring Your Food With You.
Now think about the number of disposable containers you trash every week when you order takeout. Buying a travel mug lets you prepare your own coffee and bring it with you on the go. You'd not only save some trash, but save more money as well.
#4 There's Entertainment At Home Too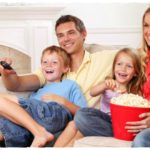 No, we'll never suggest that you stop going to the cinemas or any other fun places. But look some time to consider how much you and your pals spend every week when you visit that fancy pizza shop. Reduce the number of times you go out seeking for fun things to do. Invite your buddies over this weekend and watch a movie together. Heck, you all can even make your own pizza. A'int that fun – at home?
#5 Go Veggie Sometimes
Of course not, you don't have to become a vegetarian. However, you can cut down on the processed dishes and meat you buy from the grocery stores. Try out some veggie recipes with your spouse, and you'd find it so worth it.
#6 Keep A Weekly And Monthly Record Of Your Spending
A spending records lets you track your spending habits. And when you're able to track how your money leaves your wallet, it keeps you from mindless spending. At the end of each day, get a notepad and write down all the things you spent money on during the day. When you curate this record for seven days, you get to know how much you spent in a week. Do same for four weeks, and you have your monthly spending record.
#7 Negotiate Your Recurring Bills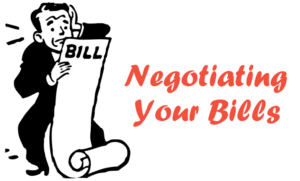 Recurring periodic bills such as the electricity and water bills can be negotiated. Call your service provider and try to cut out a deal for yourself. Part of the term may be that you'd always renew their services before expiration. Also, always find out more information about the different packages of service offered by your provider. You may be missing out on some discount.
#8 Go For The Best Cash Back Cards Around
The Amazon Rewards Signature Visa card offers 5% cash back on Amazon purchases. There are other cards that offer such cash backs too – or even more. Shop around and look for a card that'll always give you cash back for your spending. It's another great way to save some funds.
#9 Change Your Bank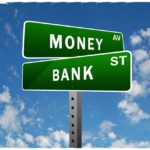 If your bank keeps charging you for ridiculous fees or an interest rate higher than what other banks charge, then it's time to go shopping for a better bank. Find a bank that's committed to helping you grow your money.
#10 Have A Nickname For Your Savings Account
This one is a psychological trick. When you save your savings account with something like "John's (your son) tuition fee," you'd always be enthusiastic to keep up with dropping more funds into the account. You'd not want to let John down, would you?
#11 You Can Get Books On Sale On Amazon At Your Local Library
Amazon is a great portal to find the next book to add to your reading list. But you don't have to buy these books. Instead, browse for books on Amazon, add them to your cart, and visit your community library to get the books – for free. This way, you get to save a few Benjamin and even make new friends at the library.
#12 Go For A Walk
This month, don't pay for your gym membership fee. You can also exercise in your neighborhood. Go for a walk and explore the beauty of your community. You'll not only have fun, you'd have also exercised your body.
#13 Be On The Lookout For Sales
Try to always get the best of every deal. For instance, if you're shopping for an apartment or real estate properties, fall is when you'll get the best deal. How about buying your Christmas gifts during the Black Friday sales when you'd get lots of discount for your shopping?
#14 Try Refinancing Your Debts
Refinancing your debt may help reduce your interest rate by even 1%. Yes, that seems little, but look at how much that'd save you. While rates keep going on the rise, now may be the best time to refinance your existing debts.
#15 Don't Always Buy New
Who says lightly-used items aren't sometimes as good as new? You can buy lightly used goods at an amazing discount rates in your local thrift stores, eBay, craigslist, and others. Heck, this is also an avenue to rake in some cash for yourself. You can buy goods at ridiculously low rate and resell at higher prices.
#16 Cut Down Your Subscriptions
Your monthly subscriptions may seem like a little amount to you. But when you add up your $50 monthly cable subscription, that's a $600 bill in a year. Now, do this for other subscriptions, do you see how much all of your subscriptions cost you yearly? Try ditching those expensive monthly subscriptions and look for better alternatives.
#17 Check Your Energy Bills
During the fall when the weather becomes calm, you can take advantage of this to cut your energy bills. Adjust your window blinds to allow for the entrance of cool breeze. This would help reduce how fast you consume your energy units.
#18 Take Your Vacation During The Off-Season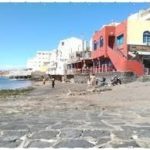 Do you know why some clever people travel during the off-season? Well, usually, it's because there are no crowds. But that's not even half of it. Traveling during the off-season saves you a significant amount of money. Demands for hotels and restaurants aren't always on the high during that time of the year, hence making their rates being on the low.
#19 Be Brand Flexible
Okay, look at this. An 18 oz. jar of Jif brand peanut butter cost $2.98 while the same size of Value brand will only cost you $2.56. The difference might seem insignificant but imagine how much you'd have saved when you accumulate the little change on other items. Blind brand loyalty might be costing you a lot of money. Be flexible with your choices.
#20 Go To The Grocery Store With A List
Before you head to the store, prepare a list of all the items you need. That's the game plan. Grocery stores have a lot of measures aimed at getting shoppers to buy more than what's necessary. Create a list and stick to it.
#21 Buy Items In Bulk
Buying items like sanitary pads, razors, soaps, etc. in bulk saves you lots of money. Make a list of goods that you utilize quite often and consider buying them in bulk. You could save up to 20% in all your bulk purchases.
If you make efforts to follows the valuable tips highlighted in this piece, you'll earn more money and also be able to keep a lot of it. Try to maximize value for each of your dollar as much as you can.
Related articles: