You have to spend money to make money, and nowhere is this more evident than in the lucrative flipping industry. Flipping or buying something at a low price and selling it for more money online is one of the best ways to make money online. But flipping is not for the faint of heart or the unprepared.
If you're ready to dive into the lucrative world of flipping, you must take a look at these 9 secrets that will get you started on your journey to make lots of money by reselling items online.
Sell your items on multiple websites and know the target market for each
In the past, people could get away with having one online shop. But online shoppers today are spread thin over many different websites, and you should establish yourself on at the very least the biggest ones. This includes Ebay, a Facebook account for using Facebook Marketplace, as well as Amazon.
Sign up for Amazon Marketplace Or FBA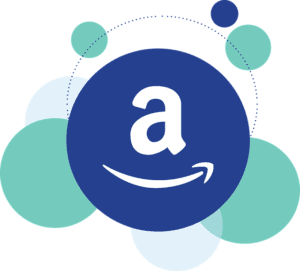 Amazon is the fastest growing website for people who want to make money online. You can do this on Amazon by becoming and Amazon Seller and utilizing the Seller service in one of two ways: self-fulfillment or FBA, otherwise known as "Fulfillment by Amazon." When you use Amazon FBA, you list your items on Amazon and send your stock to an Amazon warehouse, which will process and ship your items to customers for you.
Which option is best will depend on the type of things you're selling as well as your personal ability to ship items out professionally and quickly. Amazon FBA does come with additional fees for the storage lockers, so keep this in mind when making your decision.
Create a constant online "Garage Sale" for items that are inconvenient to ship
Unless you have a lot of patience and time, shipping out large or bulky items or simply really cheap items just isn't worth it. You should always have an online 'garage sale' open on a website such as Facebook Marketplace, which allows you to list items for pick-up, to make money on these items without having to go through the hassle of shipping.
Avoid relying on popular thrift stores when buying stock
One of the biggest concerns of any flipper is where to get your stock. These locations, called sources, can be the difference between making a hundred dollars a month or making a few thousand a month. The better the source, the better your profits. In that vein, you should avoid relying on popular thrift stores for your stock; these are the stores in hugely populated areas that tend to have higher prices and more flippers due to their popularity. Instead, focus more on stores that aren't frequented by other resellers, as you'll be more likely to find great items at lower prices still on the shelves.
Always use a scanning tool to find out resell value
It can take you a long time to look up the resell value of an item on your phone. And when you're reselling items for money, that time cannot be wasted on searching for items one-by-one. You need to either buy a dedicated reseller scanning device or download a reseller-based scanning app on your phone. The scanning tools will tell you the recent resell value of your item on popular sites, such as Amazon and Ebay. Once you get used to the device or app, you'll be scanning dozens of items in minutes in no time!
Establish networking connections with thrift stores and other sources
This is one of the best kept secrets of the flipping world. You want to make a connection with employees at thrift stores–managers and/or owners, ideally–as well as other sources like used book shops or libraries or estate sale groups, and so on. A good rapport with your sources could earn you a coveted spot as "the first one we'll call" when they get particular items in. You may even be able to get first pick of items before they go on sale to the public. This can be difficult to achieve, especially if you aren't naturally outgoing, but it's well worth the literal payoff you get from it.
Take professional looking pictures
Many flippers have doomed themselves to poor sales because of low quality photographs that look like they were taken with an old shoe. In order to be a successful flipper, you have to learn to take a professional photograph. This means the photo needs to be taken in a good light, have a good resolution, and ideally be in a "neutral" environment such as a white or lightly patterned backdrop. You can find lots of tips for making your own impromptu photo studio for reselling pictures online, so be sure to consult them when planning out your photos for ebay, Facebook, and so on.
Under-promise and over-deliver on quality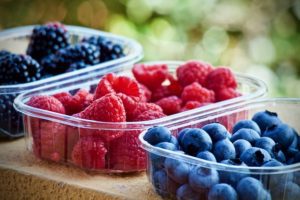 One of the most frustrating aspects of reselling items online is having to deal with customers who aren't satisfied with the quality. The best way to prevent these problems is to either be under-promise and over-deliver when describing item quality. For example, let's say you're selling a book that has a few passages underlined in ink pen but is otherwise in perfect condition. It's better to sell that book as "Good" and get a customer who is happy that the only condition issue is some ink, rather than sell it as "Very Good" and have a customer who is stunned to find ink on the pages.
Outsource some of your labor
This is another secret that the flippers who are making six-figure salaries don't want people to know: outsourcing your labor can increase your profits exponentially, as long as you are making enough profit to justify outsourcing. Outsourcing tasks like packaging items, taking stock photographs and creating listings, or even finding stock at various sources means you have more free time to find new sources and get stock yourself. The more great stock you find, the more money you can make!
Remember:
Becoming a flipper takes dedication, patience, and definitely some know-how. But the payoff is well worth the time it takes to learn the ropes of online item flipping. Good luck!
Related articles: